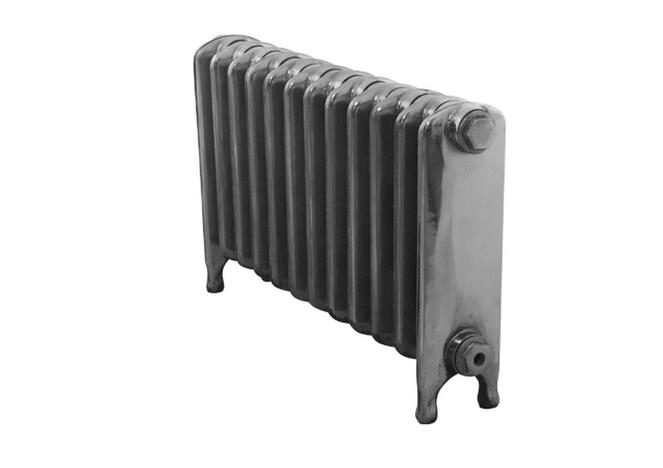 Eton
Customise Now
Additional information
Available in 4 heights. A high quality classically designed cast iron radiator with integral legs.
The Eton's simple design, consisting of straight edges and a curved top, comes in a full range of colours/finishes.
Also available - the Narrow Eton radiator.
Dimensions reference table
Code
Column
Qty
A
(mm)
B
(mm)
C
(mm)
D
(mm)
E
(mm)
F
(mm)
Delta 50
Delta 60
Weight (KG)
BTUs
Watts
BTUs
Watts
Empty
Filled
JJC041
1
480
150
340
100
66
n/a
182
53
231
68
6.7
7.7
JJC039
1
620
150
480
100
66
n/a
226
66
283
83
7.7
9
JJC043
1
770
150
630
100
66
n/a
272
80
343
100
9
10.7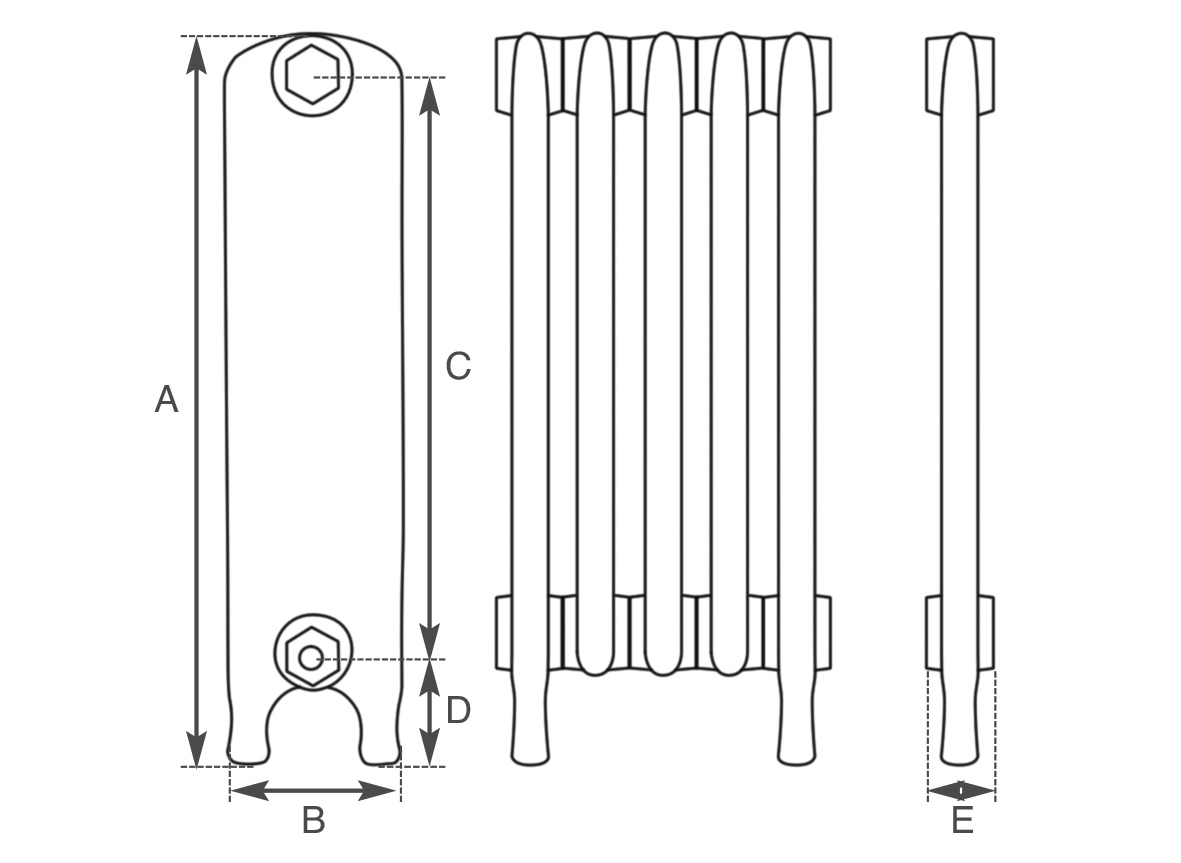 As each radiator is hand built measurements given are for guidance only and should not be used for the location of pipe work
Neither Nostalgia and New or our manufacturer accepts any responsibility for customers/clients who choose to install pipe work prior to having their cast iron radiators delivered to site.
Output figures are based on Delta 60 calculations.
We endeavour to ensure that colours are as accurate as possible.
All of our cast iron radiators are brand new and fully tested to BS EN442-1 and BS EN442-2, are BSRIA compliant and have a manufacturer's lifetime guarantee.
Our standard delivery charges are as follows:
UK:
0 - 8KG - £15
8KG - 20-KG - £30
Heavy Goods for UK Wide Delivery - £55

Multiple Heavy Goods for UK Wide Delivery £80